ETA offers high speed production cell with auto loading of Upsetters – unloading – transfer to Press and unloading from Press
This is a combination of two Twin Head Uptsetters and a Positive Drive Screw Press with a Component Handling Robo which is capable of producing a Valve forging every 5 seconds
The cell is designed for continuous production of engine valve head forgings. This consists of a Servo controlled Screw Press and two double head Upsetters and a Robot. The Upsetters are placed on either sides of the press, while the Robot is placed in between the Upsetters and in front of the Press. Individual Automatic component loading mechanism are provided on the Upsetters The bar components loaded manually into the bins of the Upsetters are picked and placed into the clamping vices of Upsetters. On Upsetting operation, the job is picked by the Robot and it places into the bottom die in the Press. The ram of the Press gets actuated to do forging operation, after which the unloader mechanism in the press take away the forged piece and puts in to a collection bin. All the machines are so precisely synchronized and programmed for continuous production run for making valve head forgings. The machine has a PLC based control system.
For Producing valve forgings or similar components

Automotive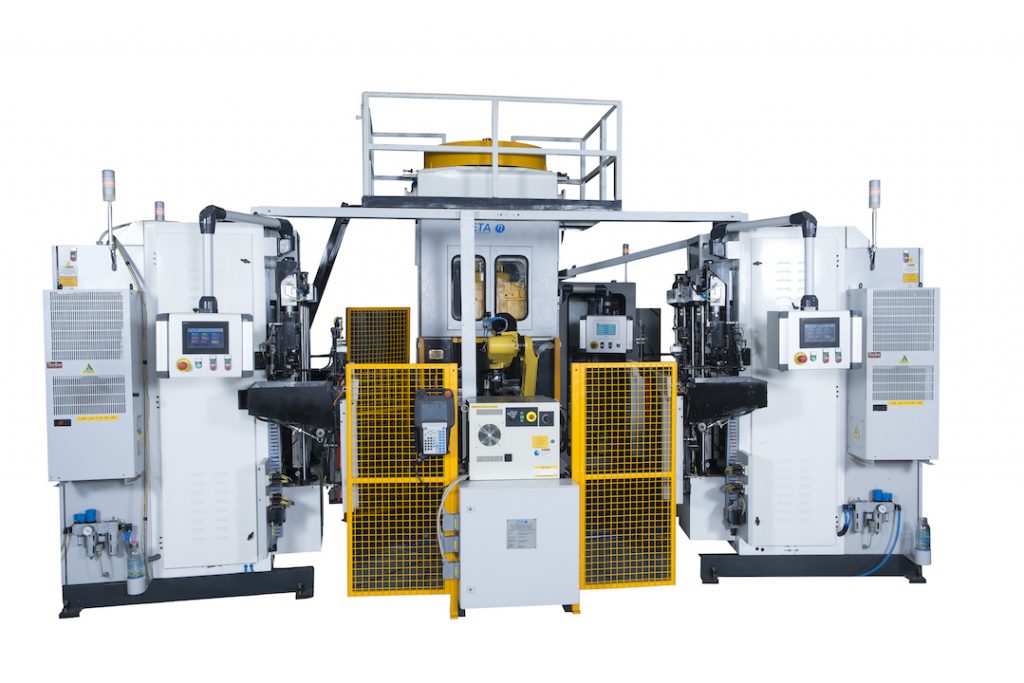 Similar Products
You may also want to look into other machines from similar product series
Looking for the Best Engineering Solution for your Project?
/ Give us a call or mail us now..