About
The test facility with Re-Configurable system (T-Slot Bed, Linear Actuators on brackets) is used to conduct performance test, Static Strength Test, Fatigue Strength Test on the UUT.
Servo Actuators of 50 KN
Built In Position Sensor
Easily Configurable Tests
Low Noise Hydraulics
Frequency
Offset
Number of Cycles
On Line Force Sensor Calibration
Loading Actuator : ± 50 KN ( 02 Nos )
Stroke : ± 100mm
Force Sensor : 50 KN
Position Sensor : ± 100mm
Mechanical : T Slot Bed , Brackets + Fixtures
T-Slot Bed Size : 3.00 Mtrs X 2.00 Mtrs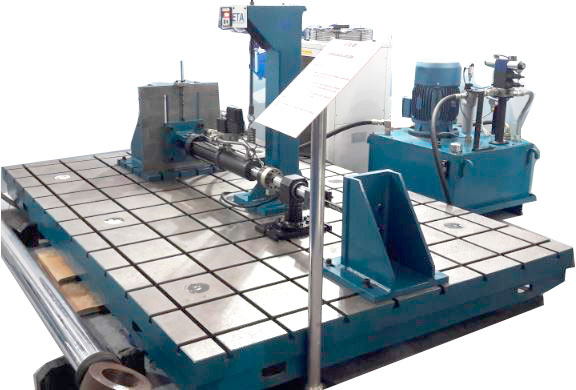 Similar Products
You may also want to look into some of our other Test Rigs
Looking for the Best Engineering Solution for your Project?
/ Give us a call or mail us now..