Tappet End Grinding Machine for Engine Valves
Automoatic loading and ejection of componets. Job head is actuted through Pneumo- hydraulic cylinder, Capable of removing material up to 2mm per stroke
Valve Stem dia : 5 to 8mm
Valve length : 8mm to 150mm
Valve head dia : 25mm to 40mm
Grinding wheel dia : 400mm
To grind tappet end of Engine Valves to maintain valve length within specified tolerances.

Automotive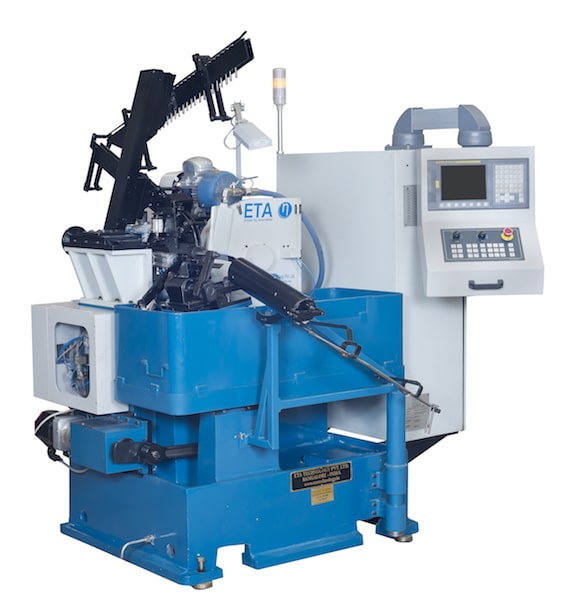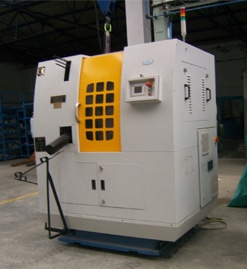 Tappet End Finish Grooving Machine
Automoatic loading and ejection of componets. Job head is actuted through Pneumo- hydraulic cylinder.
Valve Stem dia : 5 to 8mm
Valve length : 8mm to 150mm
Valve head dia : 25mm to 40mm
Grinding wheel dia : 400mm
To precisely grind tappet end of Engine Valves to maintain valve length and also runout of end face within specified tolerances.

Automotive
Valves Straightening Machines
Automatic Loading and Unloading System. Low Cycle time of 5 seconds. Stem Straightened within 0.05mm and head within 0.08 mm. Heating System for Titanium Valves or Valves with hardness over 40HRC.
| | | | | |
| --- | --- | --- | --- | --- |
| | VS70 | VS100 | VS130 |  VS170 |
| Roller Dia (in mm) | 70 |  100 |  130 |  170 |
|  Stem Dia (in mm) |  4 to 6.5 |  6 to 8 |  7 to 13 |  12 to 22 |
| Head Dia (in mm) |  15 to 27 |  20 to 40 |  35 to 60 |  55 to 90 |
|  Length (in mm) |  55 to120 |  85 to 150 |  100 to200 |  190 to 350 |
To straighten forged and heat treated Engine Valves

Automotive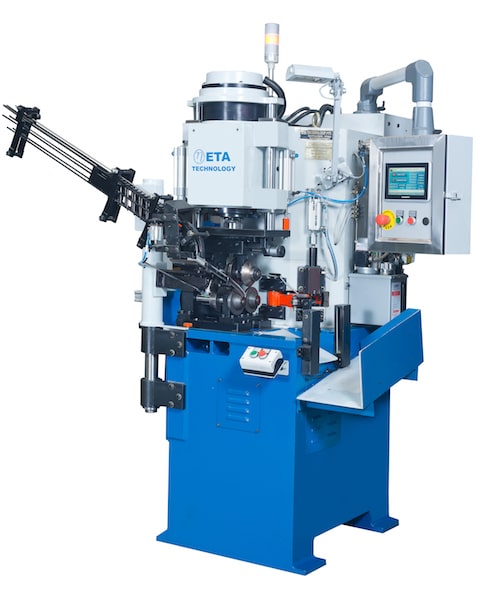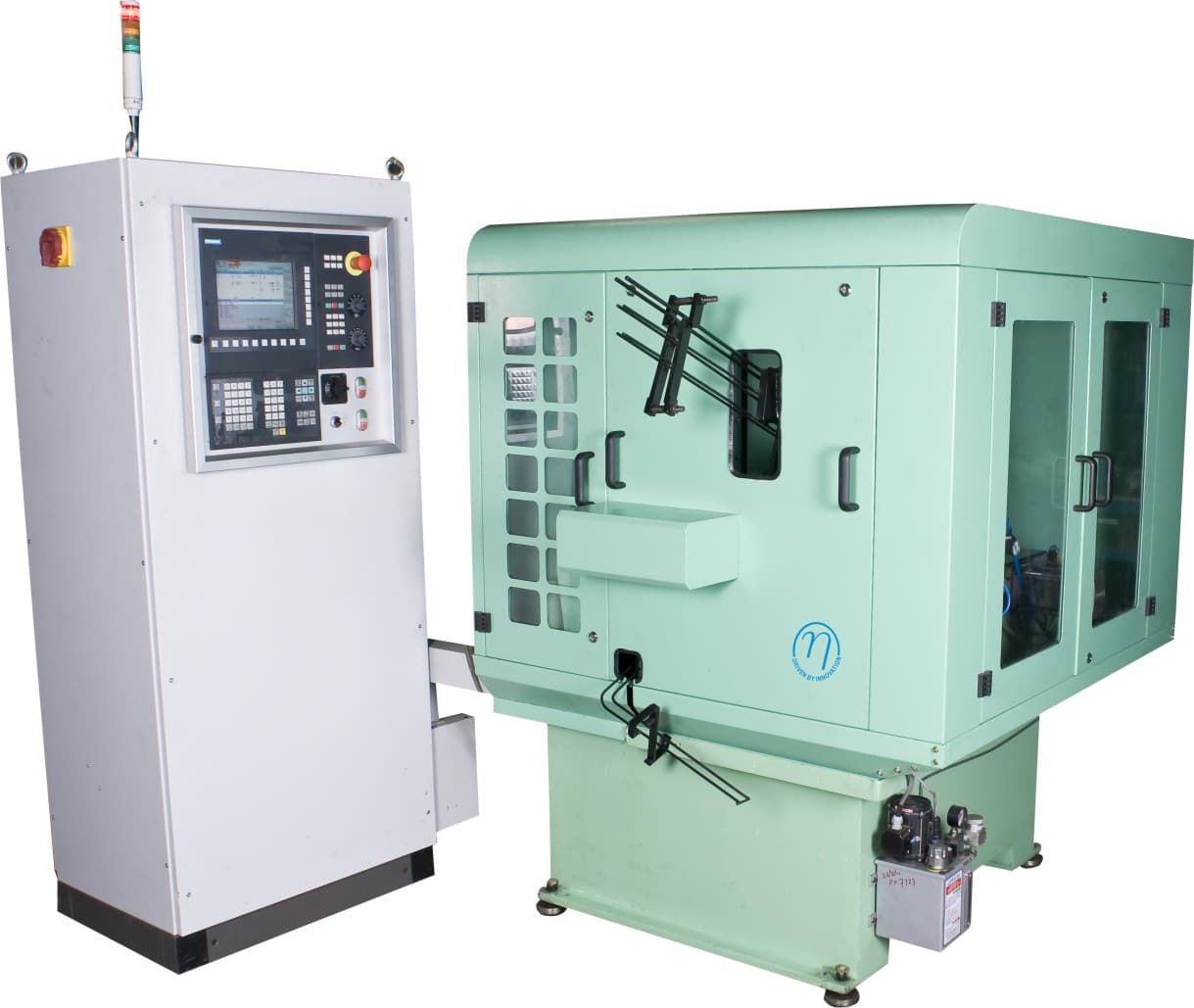 Head Dia. Turning Facing and Profile Turning
Automatic Loading and Unloading. Hemispherical Nose-stopper which provides rocking action and avoids bending of valve head.
Cycle time less than : 12 sec for a 40 dia valve
Run out on face less than : 0.05mm
Rum out on head less than :0.08mm
For performing operations requried in the Production of Engine Valves.

Automotive
Grooving, Chamfering And Tappet End Facing Machine
Automatic Loading and Unloading. Cycle time achieved is less than 10 secs. Two axis CNC slide for Grooving and Chamgering. Tappet face also machined in same setting.
Spindle Speed : 1500rpm
Spindle Power : 3.75kW
Engine valve accommodated
Stem dia. min. : 5mm
Stem dia. max. : 12mm
Head dia min. : 22mm
Head dia. min. : 55mm
Length min. : 60mm
Length max. : 165mm
To do grooving, chamfering and facing at tappet end of the engine valve by turning process. Screen reader support enabled.

Automotive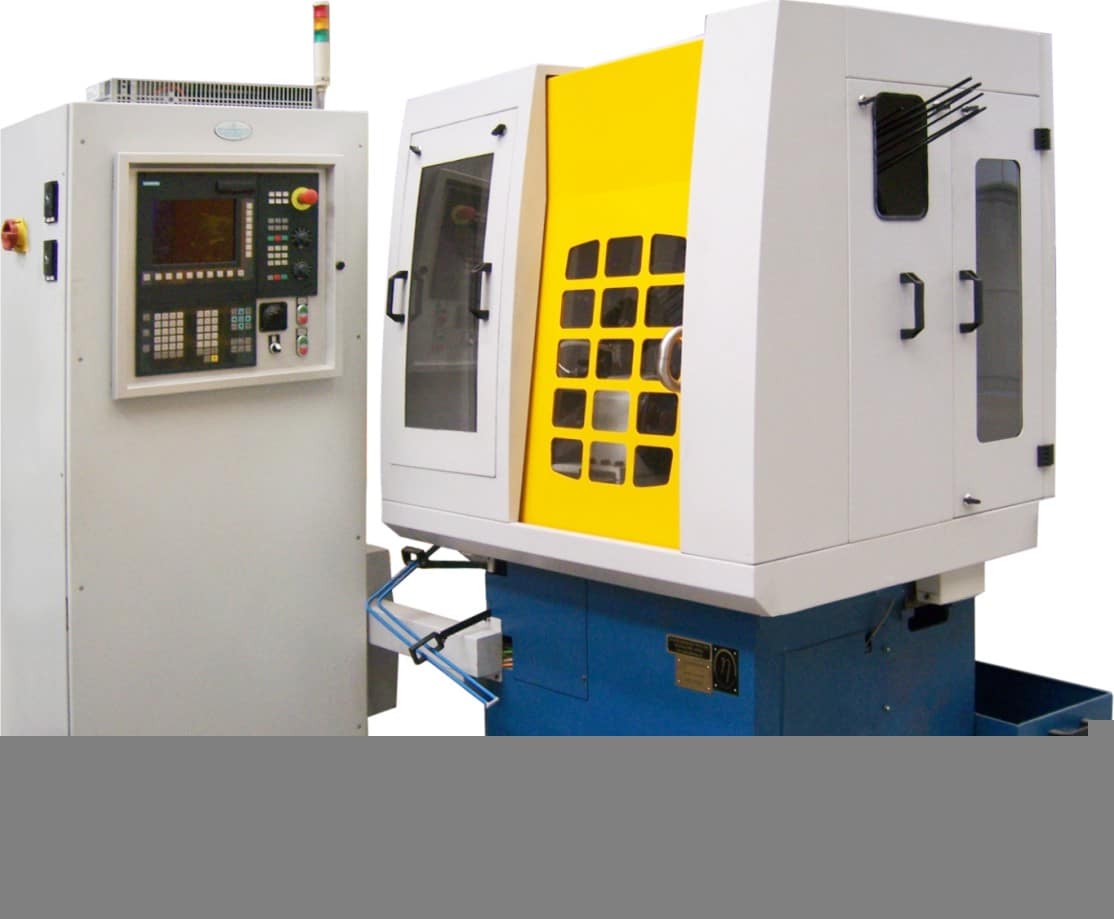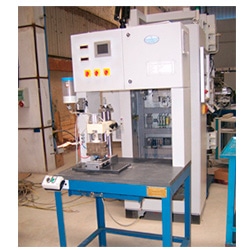 Electrochemical Etching Machine
Steel fabricated frame with PVC table top, Etching head made up of acrylic , Etching solution is held in the stencil chamber through vacuum
Stem dia. of Valve : 5.5 mm to 7.5 mm.
Head dia. of Valve : 23 mm to 40 mm.
Over all length of Valve : 80mm to -150 mm.
Electrochemical etching machine is used for marking monograms, part numbers on IC engin evalves.

Automotive
Valve End Cut off Machine
Automatic Chute Loading, AC Servo Motor for beam oscillation. Precise Control of cutting speed and rapid approach. Cut-off diamond grinding wheel.
To accurately cut the lengths of Engine valves.

Automotive
Similar Products
You may also want to look into other machines from similar product series
Looking for the Best Engineering Solution for your Project?
/ Give us a call or mail us now..