About
This is a Universal Test Rig for conducting Performance Acceptance Tests (PAT) for all 5 actuators of a passenger aircraft landing gear. Designed and built by our in-house R&D team, the tests include Proof pressure and Static Test, Static load compression test, Static load tensile test, Dynamic leakage test, Antagonistic Test - Extension, Antagonistic Test - Retraction, Leakage Tests(including long duration testing), Dampening measurement for Aircraft Landing gear actuators etc.
This machine is capable of conducting 54 tests for all 5 actuators on a single Test Rig. It can apply pressures ranging from 0.5 bar to 1000 bar using the same power pack.
We follow an Engineer to Order(ETO) process and each machine will have its own unique features and capabilities. Hence, specifications like Max/Min length of actuator, Max External load at a certain pressure, max weight of actuator, Min/Max frequency of possible displacement, Highest testing pressure etc. varies with the End Customer requirements.
Following are some of the major tests that can be conducted on this system
Preliminary test
Proof pressure and Static Test
Static load compression test
Static load tensile test
Dynamic leakage test
Antagonistic Test - Extension
Antagonistic Test - Retraction
Speed measurement during Extension
Speed measurement during Retraction
Leakage tests
Dampening measurement
Cleanliness check
Delivery condition
Testing of Manifold assembly

Proof pressure test

Internal leakage Test
Long Duration Leakage Test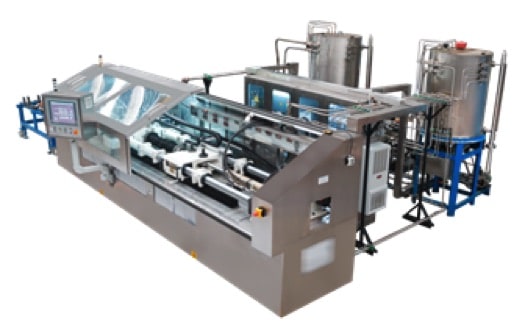 Similar Products
You may also want to look into some of our other Test Rigs
Looking for the Best Engineering Solution for your Project?
/ Give us a call or mail us now..